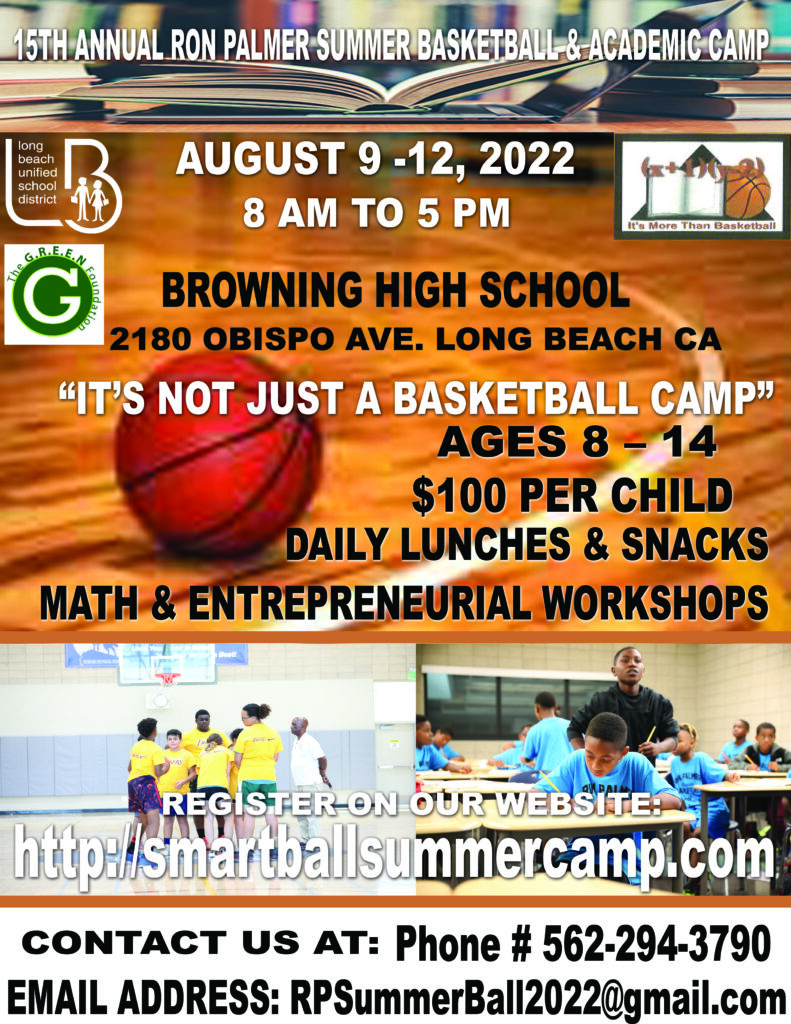 Sign up now for our week of math and business savvy fun wrapped up in our basketball fundamentals.
Get started early planning for future success. Join us on Browning's beautiful campus to learn new math and entrepreneurial concepts while strengthening basketball fundamentals. Snacks, lunch and basketball awaits.
Here are the details:
There will be a parent orientation in August to provide further information.
Camp runs from August 9 – August 12 8:00 AM – 5:00 PM
Students arrive on campus beginning at 7:45AM where they are checked in. Math and entrepreneurial workshops occur in the morning with a morning snack provided. Followed by lunch and basketball in the afternoon. Parents should arrive at 5:00PM to sign out the students. Friday, August 12th is our exhibition day and is an extended day. Parents are invited to watch their students demonstrate their improved basketball skills as well as receive awards for hard work during the camp week. This exhibition occurs at 5:00 PM
Early bird registration fee is $100 until July 15th and $125 after July 15th. Please contact RPSummerBall2022@gmail.com to make payment arrangements. Pay using Zelle: ErrollParker42@yahoo.com
Sign up here: APPLICATION